Guidance on Dental Hygiene for Children
You can trust that our highly experienced dentists and hygienists will patiently and calmly teach any child the ins and outs of proper oral care. Maintaining utmost compassion and friendliness throughout their time with your young ones, they'll instruct on correct brushing and flossing techniques, as well as the foods and habits that are best avoided to ensure good oral health.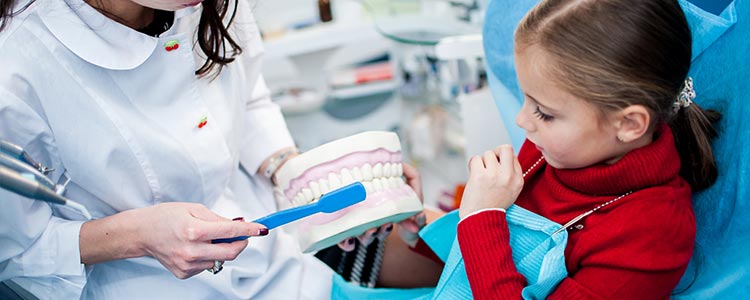 Pediatric Dental Treatments and Surgeries
By having a gifted and capable team at our disposal that is accustomed to working with children, we offer a wide array of procedures aimed at repairing and maintaining your child's smile. Panoramic x-rays, porcelain fillings, pulp and root treatments, and extractions are just a few examples of the surgeries and treatments we can perform with relative ease. We make it a firm point to keep young visitors calm and relaxed when performing any pediatric dental work.
Your children deserve the most efficient, reliable, and comfortable dental results, and they'll find only the most appropriate treatment in the compassionate and capable hands of our dental team. New and returning young patients are always welcome, and we encourage parents to contact us and reserve an appointment.