We respect the need for quality endodontic procedures, providing accurate and reliable results while keeping your comfort and budget in mind. By employing our services, you'll receive premium quality and comfortable treatment at competitive rates.
Endodontic Treatment Procedure
Root canal work complexity varies depending on the severity of the infection. First, our dentist will perform diagnostic examinations and prepare any affected areas. Sometimes, this involves a pulpectomy in order to prevent further infection. We then make an opening and flush the root canal with a cleansing irrigant followed by a temporary polymer-based filling. In time, sometimes in the same day, we will perform a final restoration using a permanent filling that is often capped with a metal such as gold to better protect against re-infection.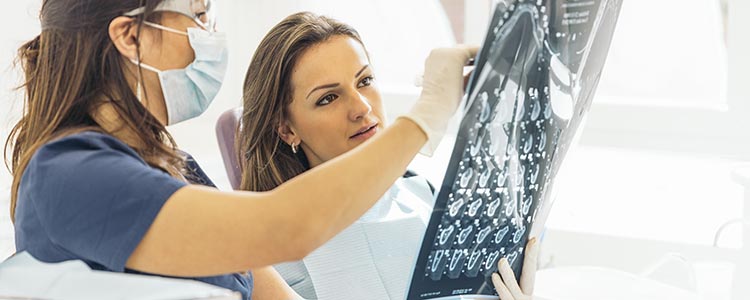 Retreatments
We also are highly skilled at performing retreatments of root canals, which are normally the result of dental abscesses or infection. We provide the most premium quality examinations, fillings, irrigation techniques, and follow-up diagnostic sessions to protect your smile for the long-term. At the first sign of a leakage or potential infection, we will act accordingly to protect your dental health.
Regardless of the severity of the work you need done, you can trust in our team of dental professionals to perform some of the finest root canal work available. Contact us today to reserve an appointment so that we can heal and protect your smile as soon as possible.