At Rockcliffe Dental & Denture Centre, our expertise in the precise art of cosmetic dentistry in Ottawa knows no bounds. With years of dedicated experience shared among our team members, we can easily help you produce stunning results that will stand the test of time under proper care.
Examples of Cosmetic Dentistry in Ottawa
Cosmetic dentistry in Ottawa pertains to the exterior look of your smile — essentially, its colour and shape. We are widely familiar with and regularly perform a range of cosmetic dental services, including teeth whitening, porcelain veneer and crown treatments, smile makeovers, enamel shaping, porcelain and composite inlays, and much more. Whether you are suffering from tooth gaps, cracked crowns, or heavy discolouration, we can make your cosmetic dental issues a thing of the past.
You brush your teeth twice a day. You floss. You even use over-the-counter products that promise to make your teeth four shades whiter. Why, then, are your teeth still far from Hollywood shine?
The unfortunate truth is that, for most adults, a typical at-home care is simply not enough to whiten teeth.
At Rockcliffe Dental & Denture Centre, we can help you address surface-based stains and discolorations with our highly efficient at-home whitening procedure:
We create a mould of your teeth, and use it to craft a custom-fitted moulding
We provide you with a professional-grade whitening solution, which is a lot safer and more reliable than over-the-counter analogues available in Canada.
Within only 10 to 14 days, you will notice an incredible difference, with the full results appearing at the end of the treatment period.
By working with a group of professional cosmetic dentists at Rockcliffe Dental, you can safely, quickly, and efficiently brighten your smile.
Chipped, broken, gapped, crooked, or stained teeth often results in lower self-confidence. The good news is that with porcelain veneers, you can get a naturally-looking smile that is free of any chips, stains, or gaps. Porcelain veneers are thin shells of ceramic material that are placed on top of the natural tooth surface. Dental veneers are created to mimic the natural translucency of the enamel, resulting in a naturally-looking revitalized smile.
What Should I Expect with Dental Veneers?
With professional cosmetic dentistry in Ottawa, the process of having a veneer made and fitted is quite simple and painless, and often does not require anesthetics:
Our cosmetic dentist team will remove approximately half a millimeter from the front surface of your tooth, thus creating room for the thickness of the veneer to cooperate with your mouth.
A mold of your teeth will be made, allowing a skilled technician to carefully craft your custom porcelain veneers.
Finally, the dentist will permanently attach the veneers to your teeth, ensuring a comfortable and precise fit.
Benefits of Porcelain Veneers
Porcelain veneers are among the most popular procedures in cosmetic dentistry in Ottawa, as they offer a number of benefits:
Natural look. The veneers are based on the impression of your own teeth. This guarantees that the contour and the contours of the porcelain shell will look as similar as possible to your natural tooth enamel. Furthermore, porcelain veneers allow you to talk, eat, and drink naturally, – you won't even feel them!
Effective & long-lasting solution. Porcelain veneers can be used to solve a broad range of cosmetic dental issues, from gaps between teeth, to misshapen teeth, to stained or discoloured teeth. Furthermore, porcelain veneers provide incredible durability and strength and, with proper care, can last for many years
Easy maintenance. Porcelain veneers do not require any additional dental care routine: simply brush your teeth twice a day and floss daily to reduce plaque and tartar buildup. You should also regularly visit your dentist for check-ups.
Less invasive. As compared to other dental restoration procedures, such as dental crowns, porcelain veneers are a lot less invasive. They are also more affordable than dental implants or other dental services.
The times of unattractive metal fillings are long in the past! At Rockcliffe Dental, we follow the advances in cosmetic dentistry in Ottawa and choose a better alternative – the use of tooth-coloured composite materials or ceramic for dental restorations. Ceramic inlays and onlays are long-lasting and aesthetic, and additionally reinforce the tooth:
Inlays refer to restorations that either cover inside the cusp, the top of the tooth, or the ridge at the top of the tooth.
Onlays are used when one or more sides of the tooth requires coverage. With onlays, the material extends over the cusp.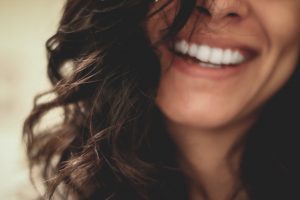 A smile makeover is a complete full mouth transformation: in some cases, we even work on every single tooth in the patient's mouth! At Rockcliffe Dental & Denture Centre, we use several processes to achieve the desired results:
Teeth whitening
White fillings
Implant restorations
Orthodontics
Veneers
Bridges and crowns
Truly dramatic and life-changing results of a smile makeover start with booking your smile makeover consultation at Rockcliffe Dental to discuss your treatment options.
Dental bonding refers to the application of plastic or ceramic material to your teeth. It is often used to cover a stained tooth, fill in cavities, or fill minor gaps between your teeth. Dental bonding allows the cosmetic dentist in Ottawa to adhere inlays and onlays, plastic fillings, or dental veneers.
If your gums rest too high or too low on your teeth, and you are not happy with the way your smile looks, you may be a perfect candidate for a gum contouring procedure, also known as gum tissue sculpting or gum reshaping. This dental procedure is used in order to improve an uneven gum line and give you a beautiful smile you have always dreamed of.
Often, in case a tooth requires significant restoration due to decay of a large part of the surface, a crown is placed on top of it. For example, when a tooth is treated with a root canal therapy, it is almost always required to use a dental crown to protect the function and health of the tooth. A crown "cap" covers the entire tooth, providing additional protection against cracking and chipping.
Cosmetic Dentistry Procedures Before After
Do you find yourself looking for "cosmetic dentist near me" and checking out the cosmetic dentistry before and after photos? Here are a few examples of composite fillings being used for cosmetic dentistry purposes at Rockcliffe Dental & Denture Centre: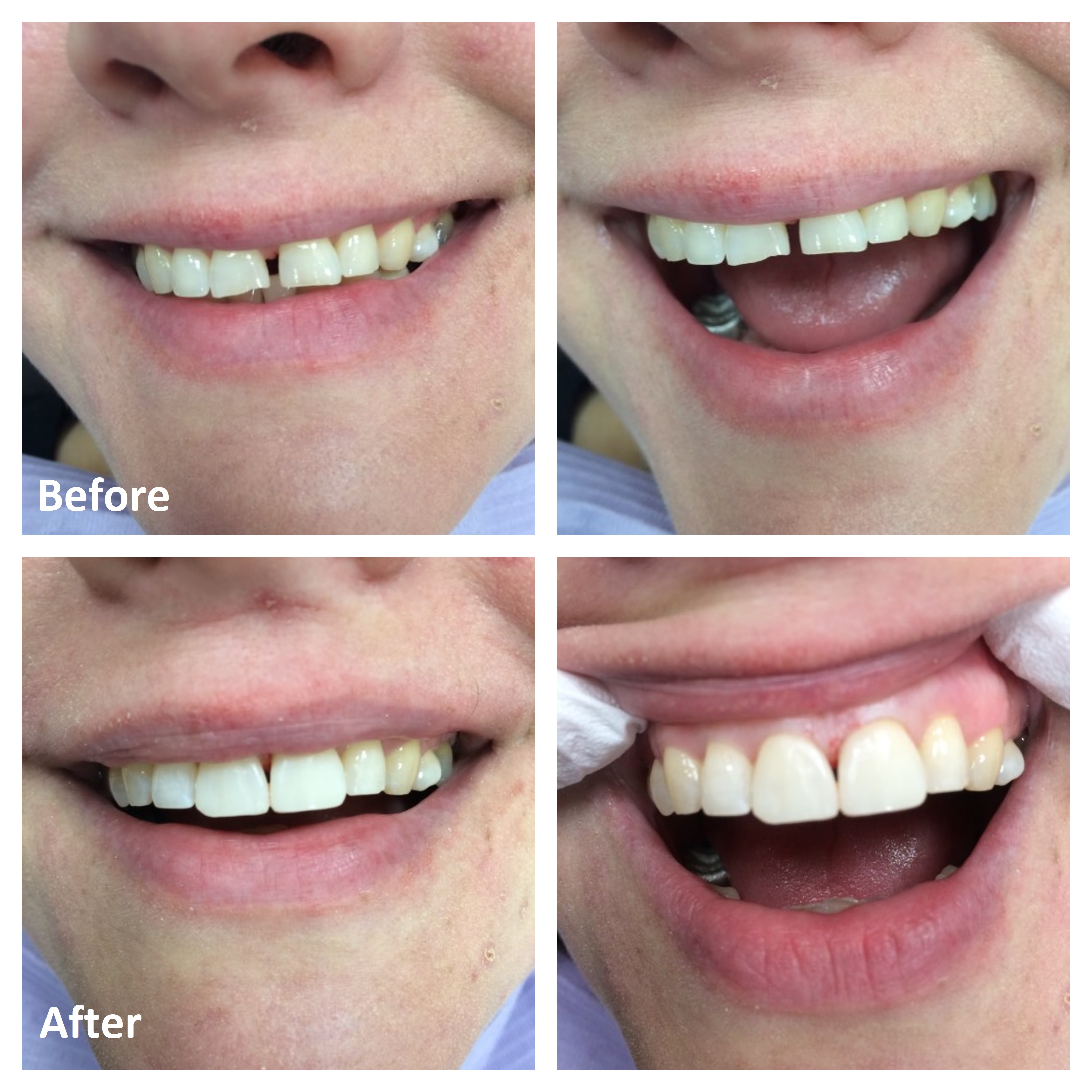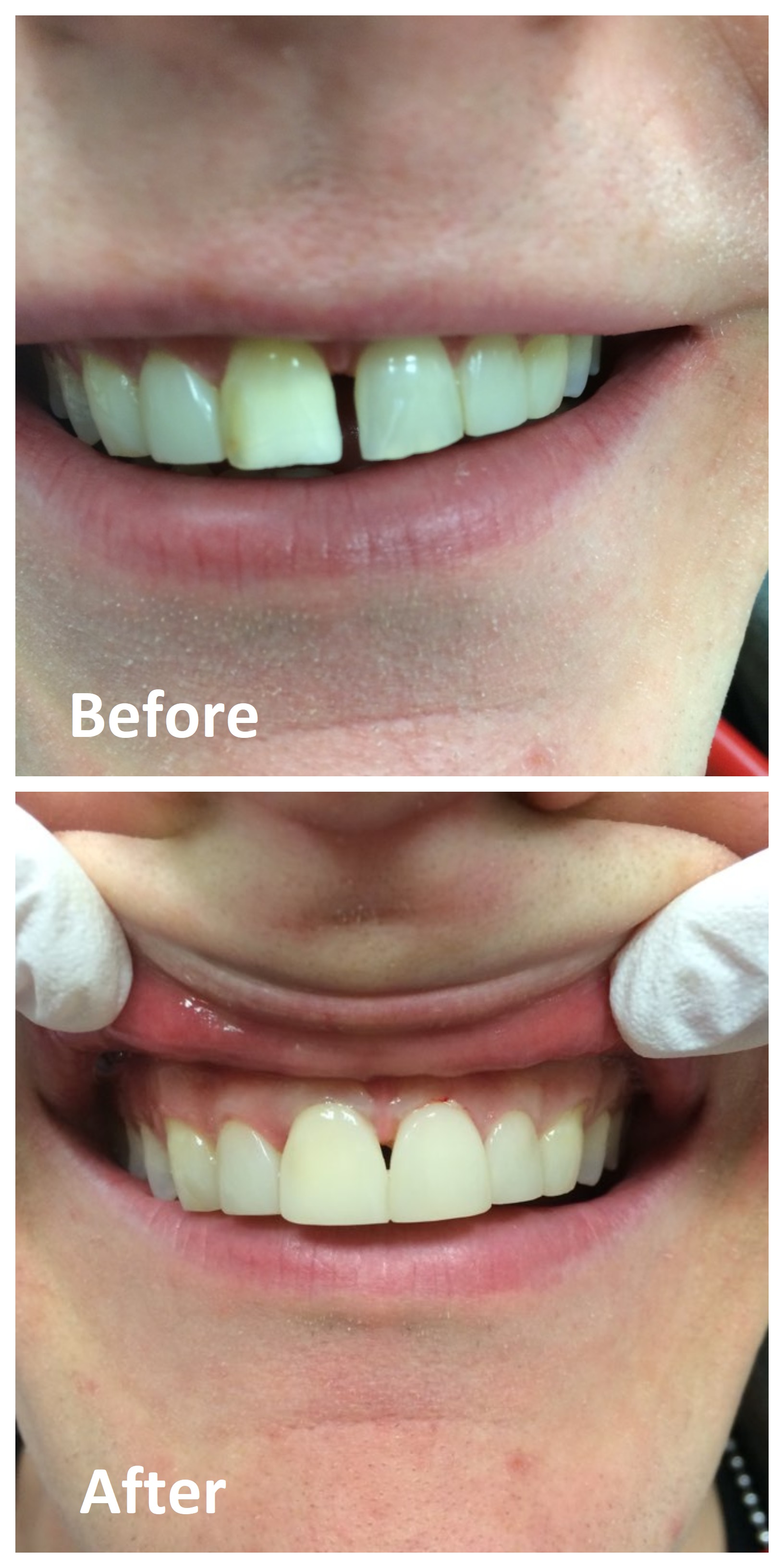 Why Choose Cosmetic Dentists in Ottawa at Rockcliffe Dental
We completely respect and understand the importance of maintaining self-confidence, and an embarrassing or unattractive smile can destroy it. By choosing to work with our team, you will receive compassionate and thoughtful cosmetic dental care that attends to your needs and oral health, from creating the treatment plan to aftercare. In our office, you'll find a team that will work closely with you to achieve the quintessential smile.
If you desire a smile makeover or the repair of stained teeth, we'd be happy to help. Contact our dental clinic to book an appointment and we'll work to achieve the precise results that you've always longed for. With cosmetic dentistry in Ottawa, a gorgeous, healthy, and beautifully white smile has never been easier to attain.
Read More: