Our smiles naturally become more susceptible to stains and discolouration as we continue to age. For surface-based (extrinsic) stains, we at Rockcliffe Dental & Denture Centre can help you with highly efficient teeth whitening procedures at home.
Why Our Teeth Stain
There are various factors behind the discolouration and staining of human teeth in addition to age. Among them include beverages such as coffee and tea, antibiotics, different forms of disease and/or genetics, insufficient oral hygiene, nerve degeneration, trauma, tobacco intake, and several more. Intrinsic (internal) stains are stubborn and not recommended to be professionally whitened, as porcelain veneers are more suitable and effective for treating them.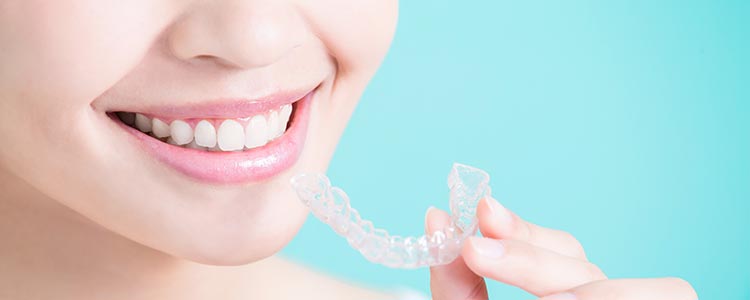 The Professional Whitening Procedure
At-home treatments involve us creating moulds of your teeth, which will be used to craft a custom-fitted moulding in addition to a professional-grade whitening solution that is far more reliable and safer than the over-the-counter varieties available across Canada. Within 10 to 14 days, you'll notice an incredible difference, with the full results appearing at the end of the whitening time period.
By working with a group of dental professionals, you can quickly, safely and efficiently brighten your smile several shades in no time. Contact our dental clinic today to book an appointment and help give yourself a reason to smile more.