Composite fillings (white fillings) offer the most affordable solution to cavities developing in teeth – we can provide a reliable and high-quality filling to patients requiring them. Most of us get at least a few cavities throughout our lives. The result of plaque build-up and an increased presence of various forms of bacteria, they can bring about the total destruction of a tooth if not repaired. We at Rockcliffe Dental offer highly effective and long-lasting white fillings.
Composite fillings comprise of plastic or glass particles, match your existing tooth colour, and firmly bond with the affected tooth to last for several years with regular brushing and dental care. First, we apply an anaesthetic ("freezing" in this instance) to the affected area, followed by a drilling of the cavity. Then, we remove unwanted tooth fragments and sterilize the area. Then, a bonding solution is carefully applied, followed by the composite filling itself. By applying a high-intensity blue light, we harden the filling and afterwards check to ensure it matches your bite.
Composite Fillings Before and After
Composite fillings are successfully used for cosmetic dentistry purposes. Here are some real composite fillings front teeth before and after photos taken by our specialists: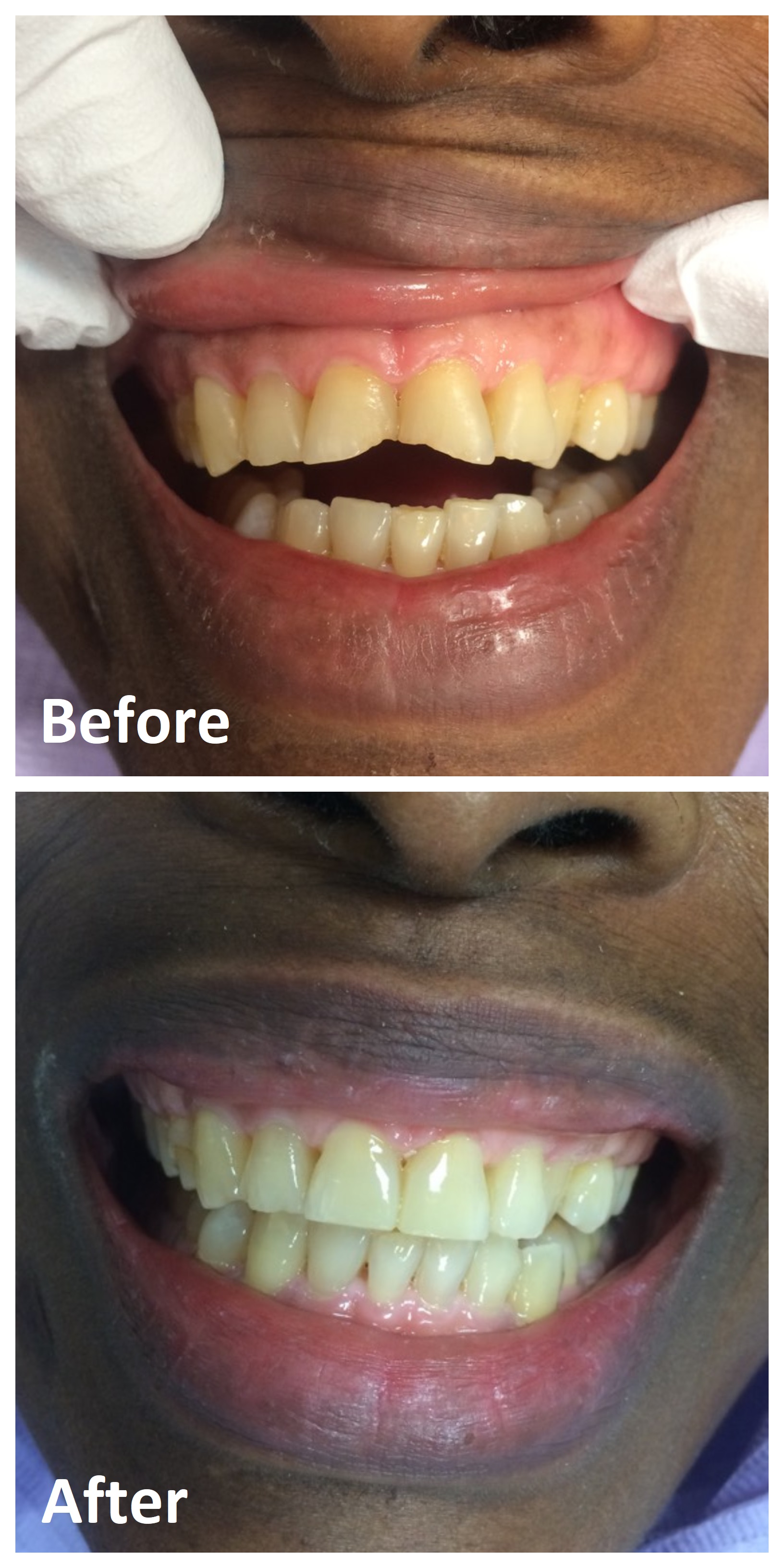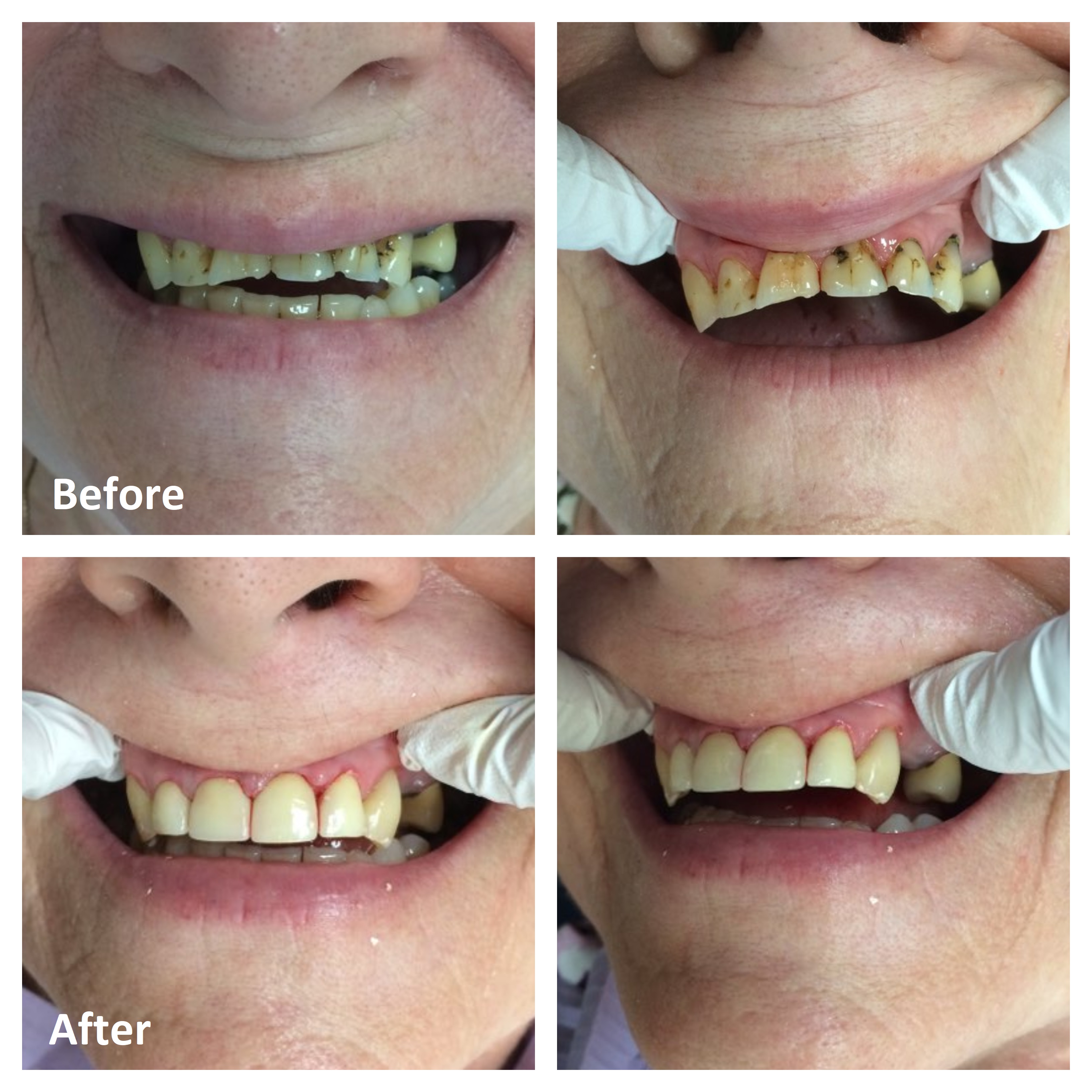 Contact Rockcliffe Dental Today!
Our team's collective years of experience have resulted in thousands of white fillings being carried out by Rockcliffe Dental. We recognize the importance of making patients feel comfortable and at ease while performing this procedure. If you haven't had a dental check-up in some time or believe you have a cavity, contact us as soon as possible to book an appointment to protect your smile from decay.