For many people, a visit to the dentist is associated with pain, fear, and anxiety. Fear of a dentist often leads people to postpone treatments that should be done early, which can often lead to more serious problems down the road.
At Rockcliffe Dental & Denture Centre, we aim to provide you with a different type of dental experience. Utilizing recent advancements in sedation dentistry, Dr. Koniouchine allows you to relax and enjoy the numerous benefits of sedation dentistry while we perform the procedure.
Top 6 Benefits of Sedation Dentistry in Ottawa
There is no doubt that dental sedation in Ottawa offers a great number of benefits to both the patient and the dentist:
1. Overcome Fear & Anxiety
Dr. Koniouchine helps people overcome their dental anxiety and fear every single day. Even if previous unpleasant experience has kept you away from dental clinics for quite some time, there is no need to be embarrassed. You can be sure that the Rockcliffe Dental & Denture team will ensure a comfortable and anxiety-free environment for you.
You will be sedated just enough to be unaware of your treatment. After the treatment, you will wake up feeling rested and have little memory of the procedure.
2. Ease of Treatment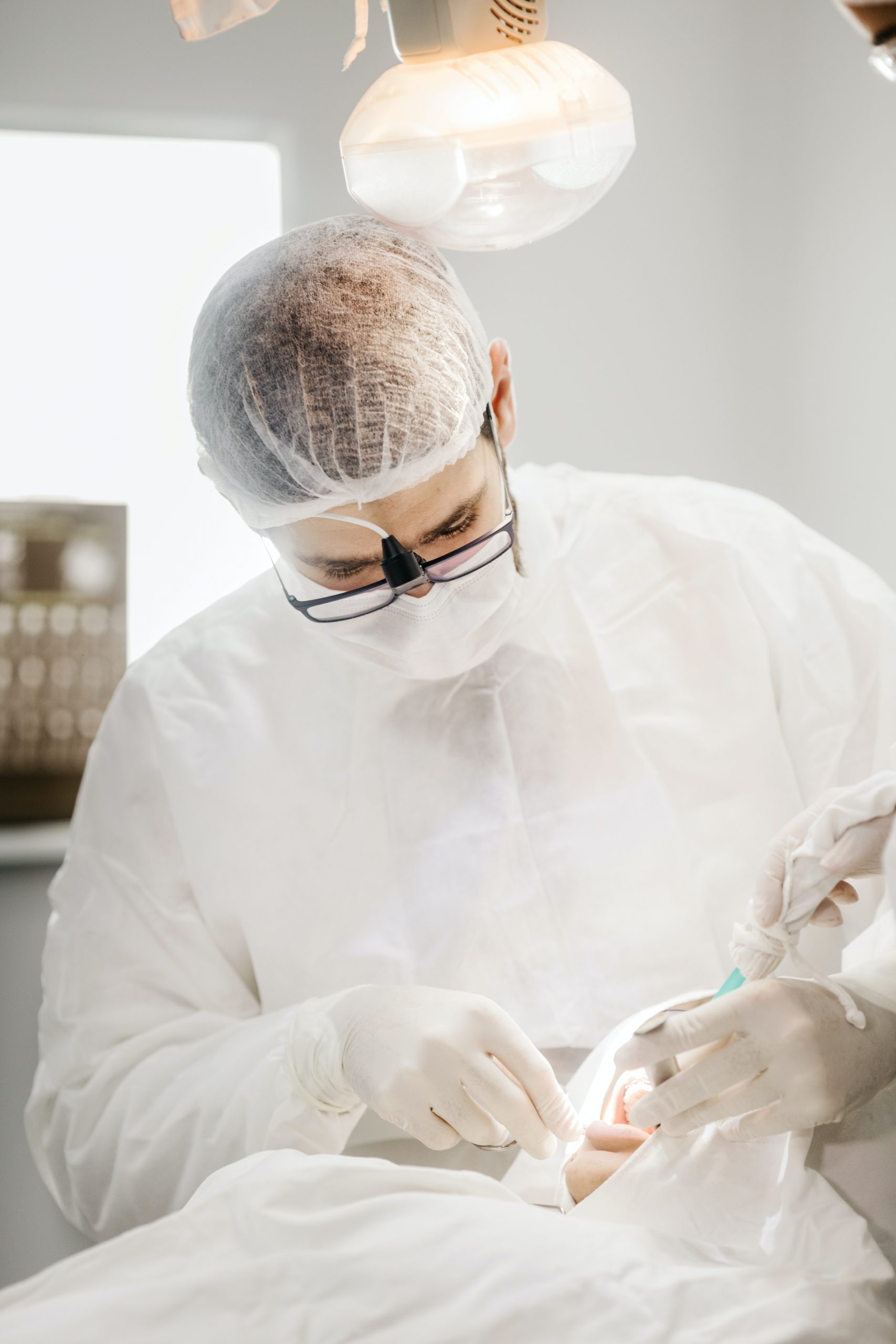 Whether you suffer from tooth or gum sensitivity or experience a gag reflex, dental sedation allows our team to perform the treatment without usual stress and difficulties you may experience. With a calm and relaxed patient, the treatment goes faster. It is easier for both the dentist and the patient, allowing the dentist to focus exclusively on the procedure.
3. Comfort and Rest
Haven't heard of anyone feeling comfortable at the dentist? Well, it happens every day at Rockcliffe Dental & Denture Centre thanks to the benefits of sedation dentistry. Not only our experienced dental team makes sure you feel comfortable and confident, use of sedation allows you to rest calmly and quietly during the treatment. Many patients actually note that their sedation experience provides a much-needed relaxing break from a busy life.
4. Anterogate Amnesia
While most of the time, amnesia is not the most desirable outcome, it is very beneficial in sedation dentistry. Dental phobia usually stems from an unpleasant childhood experience and keeps growing with each additional dental visit. However, with sedation dentistry, there is no additional fear build-up, because the brain can't create any new unpleasant memories. This can even reduce the anxiety level that the patient will have in future visits.
5. Fewer Appointments
Sedation dentistry lets us perform more treatments in fewer appointments. Whether you need a treatment for sore gums, a cavity filled, cosmetic procedures to fix a chipped tooth or whiten your teeth, you will be amazed by how much can be accomplished in a single visit while you are calmly sedated.
Extensive procedures that would usually require several visits can be finished in as little as one appointment with the developments in sedation dentistry. Since patients can relax and stay comfortable, dentists can work for longer without the need to schedule a second visit. You will be able to save money and precious time and have healthy teeth in fewer visits!
6. Great for Special Needs
One of the benefits of sedation dentistry is that it ensures a more comfortable visit for patients with Autism Spectrum Disorders or Sensory Processing Disorders, along with other disorders that may impair the nervous system. Before, it was challenging to convince individuals suffering from processing disorders to visit the dentist, as their experience was full of real discomfort and hypersensitivity. With dental sedation, dentists can clean the teeth or perform extensive procedures for both children and adults experiencing such disorders.
Reasons for Sedation Dentistry
To sum up, there are several reasons why a dentist may decide that you will benefit from sedation dentistry. They include:
History of traumatic dental experience
Phobia of dental procedures
Physically and/or mentally compromised patients
Patients with general anxiety disorder
Having a small mouth that sores easily during dental treatments
Having hypersensitive oral nerves
Having a resistance to local anesthetic
For invasive, long, or difficult procedures
Patients with any of the above conditions can discuss the option for sedation dentistry with their dentist. Benefits of sedation dentistry will help them to get through various types of dental procedures, such as root canals, tooth extractions, dental implants, and more.
It is rarer to have sedation administered for simple routine procedures, such as X-rays or dental hygiene. However, in cases of severe anxiety, dental sedation may be needed even for routine procedures.
Benefits of Dental Sedation in Ottawa: FAQs
Does sedation dentistry really work?
Many patients think that sedation dentistry is too good to be true. The truth is, dental sedation absolutely does "work"! If you are afraid of the dentist, then dental sedation is right for you.
Can you feel pain when sedated?
No, you should not feel any pain at all with sedation dentistry. Your dentist will use a combination of anesthetic and sedation to make sure you are relaxed and pain-free during the procedure.
Is sedation dentistry safe?
With multiple benefits of sedation dentistry, many people ask themselves whether dental sedation is safe. The answer is: yes, it is completely safe when administered by an experienced dentist or dental anesthesiologist. Prior to performing the sedation, the dentist will examine the patient's medical history to ensure that they are suitable candidates for sedation. The dentist will also decide on the best type and level of sedation based on the patient's anxiety levels and overall health
Are there any side effects?
Generally, there are no serious side effects associated with sedation dentistry. Before administering a sedative, the dentist will go over any potential side effects. For example, some patients may temporarily experience dizziness, dry mouth, headache, or nausea, depending on the type of sedation used.
Rockcliffe Dental & Denture Centre: Your Ottawa Sedation Dentist
If you have been putting off some much-needed dental treatments because you are nervous and scared, you may be a perfect candidate for conscious sedation dentistry. At Rockcliffe Dental & Denture Centre, we have been using sedation dentistry for a long time and performed many procedures, so you are in good hands. We offer various forms of sedation, including IV sedation, nitrous oxide or laughing gas, and oral sedation.
Give us a call today and come and enjoy the many benefits of sedation dentistry!